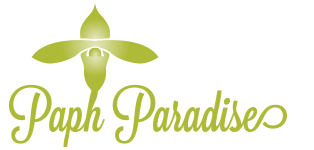 a wide selection of top quality
Paphiopedilum Orchids.
Due to extreme cold, we will not be shipping the week of February 15. 
Only west coast orders will be shipped this week. Others will be held until it is safe.
Consider having your plants held at Fedex for pick up in cold areas. 
Shop
award-winning orchids
we have many AOS & CSA awarded plants